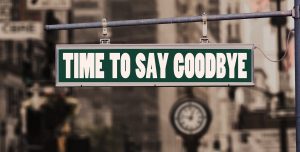 When do you pack away your Christmas things?
I know traditionally we are supposed to wait until 12th night (5th Jan) but Christmas always starts early in our house – usually end of November (but this year was 12th November!) – so I am definitely ready to clear it all away ready for a New Year.
Why bother packing it away – surely it's easier just to stuff it all into boxes and deal with it next year?
For me, a lot of getting organised is about helping my future self – a little bit of work now can save a lot of frustration later on. Why dread getting out your Christmas decorations and the inevitable tangled lights and broken baubles? I make it part of Christmas and pop on some music (Taylor Swift – Shake it off usually comes on first) to help you on your way.
My top tips for packing away Christmas
Clear some space so you can get all of your decorations from around the house and tree and put like with like. I like to use the sofa for most of it as it is easier on my back and it offers some support for the bigger items. You could also use your bed or dining table depending on how many decorations you have. If you are worried about glitter, get a sheet and put it over your organising area before you start.
Have your screwdrivers and battery box ready to remove the batteries from items before storage.
I like to reuse packing where possible but also have some bubble wrap bags which are great for packing breakable items as I find it the best to avoid damage. Yes, it is more plastic but I reuse them every year but you could also use tissue paper.
Lights – wrap them around the original box or use a piece of cardboard from those Amazon or toy boxes, which are waited to be recycled. Then next year, you will have a tangle free light set. Personally, I have an artificial tree with the lights attached and this definitely makes life a lot easier.
Categories are your friend here – think baubles; lights; tree decorations; ornaments etc and as you collect from around the house keep them all together.
If you have to disassemble anything e.g. tree stand, tape the screws in a food bag to the item so you have them ready for next year.
There's always one decoration that you miss on the tree. Turn your tree as you remove items to help spot them all and when I think I am done, I turn the tree (gently) upside down and it is helps spot that bauble which is trying to hide from you.
Christmas cards can't always be recycled but you could use them to make gift tags, a great activity for the children to keep them entertained. I also keep a list of the cards I have sent and received ready for next year.
When I put the Christmas deocarations out, I pack away some ornaments and photos to help avoid it feeling too cluttered so these come out again now and it is a great opportunity to have a switch around or even decide do you still want it on display. This always reminds me of the children's story "A Squash and A Squeeze" where your home suddenly feels so much more spacious.
Finally, have a good clean around and sit down with a cuppa and enjoy your 'new' home.
What is the best way to store everything?
Think about what you are storing and how fragile it might be, Also, where it will be stored and if there is a chance it will be knocked or have other items stored on top of it. Some of the things I use are:
If you have an artificial tree, invest in a tree bag to help protect the tree but also make it easier to store/carry. Mine came with my tree from http://www.ChristmasTreeWorld.co.uk but you can buy from a selection of stores. The trees usually come in 3 parts so pack the bottom of the tree first, then the middle goes in the opposite way with the top laid across the both.
Plastic storage boxes for the more fragile items or to keep them dry and avoid them getting dusty if stored in a loft.
A big laundry bag for the softer items such as Christmas toys; tree skirt and sturdy items such as tree stand.
Put the heavier items to the bottom and more delicate items (well packed) on the top.
Pack away items such as Christmas plates and save space in your kitchen for the rest of the year.
Label whatever you use so it is easier to find. I have a box which comes out first with all my cards; gift wrapping and craft items.I hope you have found these tips helpful and wish you all the best for 2021 – it has to be better than 2020 right?! Please feel free to share your tips on my Facebook page and let's help each other get organised.
Louise Simpson is a Professional Organiser and Coach helping people reduce the feeling of overwhelm and get the time and space they need. She offers a range of support both virtually via Zoom and in Essex homes, to help with Organising, Decluttering and Productivity. You can find more about how she can help you improve your wellbeing here.