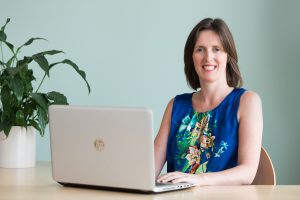 Louise Simpson
INSANITY IS DOING THE SAME THING OVER AND OVER AGAIN AND EXPECTING DIFFERENT RESULTS. (Albert Einstein)
I'm based in Chelmsford, Essex and work virtually with clients from any location. I love helping people facing life transitions such as moving home, bereavement or clutter challenges and helping busy people get organised. We establish personalised solutions to help you maintain any changes implemented and reduce overwhelm. If you are ready to make a change, please get in touch.
I love this quote by Albert Einstein as it really sums up how we sometimes keep doing the same thing and then wonder why we end up having the same problems or feel like we are in the film Groundhog Day! I remember someone telling me when I moved to London, from the small island of Guernsey, that whilst it is one of the busiest cities, it can also be the loneliest. Our lives sometimes end up like this, where we are so busy with work/family, the list goes on but feel utterly alone or unsupported.
As a coach, I can provide an independent view and support you in breaking the cycle of insanity. Maybe your life feels like one big crisis after another? Believe me, I have had my share of crises. In fact, I'm pretty unshakeable and refreshingly calm in a crisis. If you need some support – then get in touch today and let's talk about YOU.
I completed my Diploma to qualify as a Life Coach and also joined as a member of APDO (Association of Professional Declutterers and Organisers) and Louise Simpson Coaching was born! For me, it is not just about looking at one part of your life and making changes there but looking at all parts of your life as this is all part of what makes up YOU!
I would love to help you bring more balance to your life and provide you with a safe, confidential space to work through your challenges. If you are ready to take the first step, please do get in touch and I look forward to working with you.
If you'd like to know a little more about me and why I do what I do, please read on…..
I spent 23 years working in Financial Services and the latter part of my career was as a Programme Manager. This was in lots of different areas, from developing new products to implementing Complaint Handling processes, but all required the ability to see the big picture and work through all of the actions needed for success for the overall goal.
Since I can remember, I have loved helping people by organising things and finding ways to solve a problem. Ask my Mum how I used to organise her kitchen cabinets as a child. I quite often get told "I thought I was organised until I met you!"
My life came crashing down
In 2016, I took redundancy as my life came crashing down around me. I was a mum of 2, commuting to London for a very busy job and trying to juggle it all without any consideration for looking after myself. Between my job and family life, I felt like I was too busy to look after myself and isn't this what everyone has to deal with?! There is a reason why airlines ask you to fit your mask before others and that is you can't help others if you don't look after yourself first but most of us forget this until something happens which forces us to do just that.
Doctors couldn't help
For me, it was my health – I had crippling joint pain (I couldn't even hold a cup without pain and my hand going into spasm), felt continually exhausted and was suffering from a number of other digestive issues. I think I must have seen every 'ologist' going – rheumatologist, neurologist, cardiologist etc but after lots of tests, was diagnosed with Lyme Disease, Adrenal Failure and Thyroid issues. My Dr's told me there wasn't really anything they could do but help me manage the symptoms and hopefully avoid them getting worse. They also told me that I would need to take daily Steroids for the rest of my life – I was absolutely terrified! I looked around at my 2 children, aged 3 and 7 at the time and knew that I couldn't give up. I spent what time I could manage, looking into alternative therapies, hoping there was something out there to help me.
It took me two years
I am pleased to say that I found it and spent 2 years rebuilding my health and really learning that in order to be able to be a good Mum, friend etc that I need to take care of me first. This has involved looking at all aspects of my life, including nutrition, mindset, relationships and most importantly seeking support. With the help of my own Coach, I have been able to identify the changes needed whilst keeping a focus on my goal of being able to live a happy, fulfilling life rather than lifelong medication, to maintain a life filled with limitations and pain.
Self-care isn't selfish but an essential part of being able to live your best life – whatever that is for YOU.
As part of this journey, it helped reignite a passion for having a career helping others and to be able to use my experience, own health journey and subsequent study to help others bring balance to their heart and home. Louise Simpson Coaching was born in 2019…and I love helping people feel truly at home in their house.
I learnt the hard way, now I can help you so get in touch and get the support YOU need.
Louise Simpson (she/her)
Certifications
5 year Member – APDO
Professional Indemnity and Public Liability Insurance held – copies available upon request.