Louise Simpson is an Essex based Professional Organiser and Coach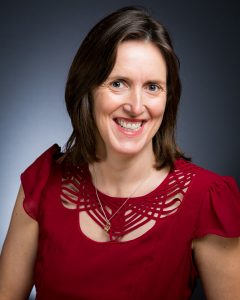 DO YOU WANT TO RECLAIM YOUR TIME AND SPACE?
I can help with any aspect of your life where you want to declutter/get organised such as:
Developing plans for home schooling and working from home.
Making better use of space available e.g. wardrobe refresh; room reorganisation or paperwork.
Bereavement of a partner/family member and support to clear belongings.
Preparation for moving home, downsizing or relatives moving into care and unpacking services to set up your new home.
Loft/Garage clearance and organisation – my record is boxes unopened for 23 years!
HOW MORE BALANCE CAN HELP
All too often, we are so hard on ourselves as we strive for 'perfection' and it all seems overwhelming, so we don't take action to improve our life. For me, this is where striving for balance rather than perfection is more beneficial. Congratulations, as you have taken the first step in making positive change in your life and I am ready to help support you! I offer confidential 1:1 sessions tailored around your own circumstances, providing emotional and practical support without judgement.
If I could help restore balance both emotionally and practically, what would change in your life? Would your life be happier, less overwhelming, more fun?
CORONA VIRUS UPDATE – JANUARY 2021
'Virtual' decluttering, organising and coaching sessions continue, so let me help you get through 'Lockdown with Louise'. These sessions will be at a 50% discount to my standard fees to recognise the challenging time many clients are experiencing. A great way to work through the challenges arising with us all being in our homes more, personalised to your needs and completely confidential.
These can be via phone or video call which will be discussed on our initial call – which continues to be free for up to 20 minutes, so get some clarity today. A great way to have some support whilst maintaining Government guidelines and improve your wellbeing by making your home work better for you.
In home sessions are able to be held, dependent on your location but this will be discussed on the introductory call.
Life Coaching
Coaching can help in all areas of your life, if you feel ready to make a change, please click below to find out more about how I can help you.
Organising and Decluttering
Practical support for organising your life and clearing out those things holding you back. Please click to find out more.