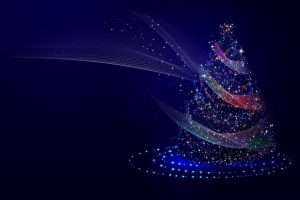 Firstly, a confession – starting a blog has been on my list for 2020 but just hasn't happened. I have shared videos and posts on my Social Media but not in a 'proper' blog on my website as life has been….well 2020! So, a big thank you to Mel at http://www.MoreOrganised.com for tagging me in this Christmas Blog Tag as I love Christmas, so I had to take part and here is my first blog.
What's your favourite Christmas Movie?
This is an easy one…..it has to be Miracle on 34th Street. Richard Attenborough is such a perfect Father Christmas and how can you not fall in love with the little girl in the film, played by Mara Wilson. It reminds us of the magic of Christmas and believing in something we can't see. For me, it is the ultimate feel good movie and with a huge Christmas at the end for good measure!
Have you ever had a White Christmas?
Sadly not, but it is on my bucket list to go somewhere for Christmas where I will be guaranteed snow, log fires and fluffy socks.
Where do you usually spend your holiday?
I love to spend Christmas at home, especially since having children and enjoy being able to wake up and just spend the morning in pyjamas opening presents and cracking open the Christmas fizz and nibbles. We usually have my parents to visit around Christmas time but this year will be spending time with our support bubble and lots of video calls to 'see' other family and friends. 2020 has definitely been the year of Zoom!
What is your favourite Christmas song?
I am going to be cheeky and choose 2 but you will find me singing along (badly as I am totally tone deaf) to them all from about mid November! My favourite carol is "Deck the Halls" and then song would be "Santa Claus is Coming to Town".
Can you name all of Santa's reindeer?
Honestly…no but do add in Rudolph, as you can't leave out poor old Rudie…. I start off well with Dasher, Dancer, Prancer, Donner and Blitzen then brain freeze hits. Sorry, Comet, Cupid, and Vixen.
What Christmas traditions are you looking forward to this year?
Wrapping and hiding the children's gifts from Santa and enjoying watching them trying to work out what the gifts from family are under the tree. We are all allowed to choose one gift from under the tree, regardless of who it is from, on Christmas Eve and it is fun to see the squeezing and rationale of why they want to choose a particular gift. For me, Christmas is a perfect opportunity to switch off and be together as a family (even if just the 3 of us this year) and even 2020 can't stop that.
What is the best Christmas present you have ever received?
I think I would have to say getting a new bike as a child – seeing it all wrapped up and in the house and being able to enjoy that first ride. Honestly though, my best gifts are those which show that someone understands you…so for me stationery or something to help me relax (I find it hard to stop as life is very busy).
Most memorable Christmas memory?
Childhood memories of visiting grand parents/family and being able to stay up late playing games – which I am now sharing with my own children.
What made you realise the truth about Santa?
What truth? Santa still exists doesn't he….seriously, for me Santa is about kindness and thinking of others and Christmas is a great reminder of how important that is.
What makes the holidays special for you?
Taking time to catch up with family and friends and having the perfect excuse to simply switch off for a couple of days and be with those you love.
What don't you like about Christmas?
The need to for it to be 'perfect' – so much of what we see about Christmas is how to have the 'perfect' Christmas lunch, find the 'perfect' gift (which obviously should be the latest expensive branded item), I see so often from client's how the strive for perfection = overwhelm and a feeling of low self worth and this tends to get amplified at Christmas. So, I am definitely a fan of the simple things in life and at Christmas – being with those you love and taking time to be grateful for the people and things we have in our life.
Thank you for reading my first blog and all of the support of Louise Simpson Coaching this year.
I wish you all a very happy and healthy Christmas.
How about you? Please share your answers and thoughts in the comments on my social media. Or if you have your own blog or social media, keep the tag going and answer all the questions in your own post.
I'm tagging: @reallynosuchthingasbadweather, Rosemary at http://www.rosemarycunningham.co.uk, Linda at http://www.bunintheovenbirthing.co.uk and Helene Musso at http://www.helenemusso.com.
Louise Simpson is a Professional Organiser and Coach helping people reduce the feeling of overwhelm and get the time and space they need. She offers a range of support both virtually via Zoom and in Essex homes, to help with Organising, Decluttering and Productivity. You can find more about how she can help you improve your wellbeing here.